WoltPrinter - World's Smallest Portable Color Printer
SMALL PRINTER FOR BIG THINGS!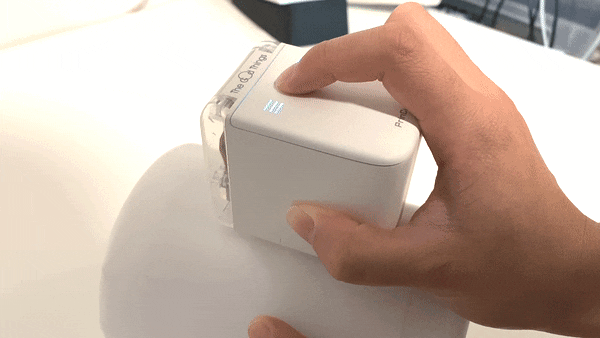 WoltPrinter is the ultimate handheld, portable printer. Its ultra-lightweight, fits in the palm of your hand and lets you create fast, vivid, color printing anywhere. It works over Wi-Fi with your phone to easily upload any text, image, or design and instantly print onto virtually object or surface at the touch of a button.
This tiny portable printer works seamlessly with your smartphone and all the printing operations can be controlled with a single print button. It can connect to a mobile hotspot or Wi-Fi to a smartphone or computer. Then, simply select an image or text, and hit the button to print away!
WoltPrinter is a revolutionary compact design that sets users free from the desk. It is wireless, lightweight, ultra-portable, and works over Wi-Fi. WoltPrinter is suitable for paper, leather, plastic, textured, clothes, metal, and cardboard.
When its time to change the ink cartridge it is easy to do in seconds, simply open WoltPrinter, press in the new cartridge and get back to printing. WoltPrinter is designed for practicality and convenience. It works with both iPhone and Android and getting started is easy. After a simple scan (or visit the online app), this palm-sized printer is ready to go in just three simple steps:
| | |
| --- | --- |
| Weight | 110g |
| Dimensions | 72 x 51 x 68 mm |
| Connection | WIFI/USB Network |
| Color | White |
| Required System | Android/IOS/Windows/Mac OS/Linux |
| Motion Detection | Optical Sensor |
| Battery Life | 6-8 Hours |
| Charging Port | USB Type-C |
| Standby Time | 1-2 Years |
PACKAGE INCLUDES
1x Portable Printer
1x Charging Cable
1x Standard Ink Cartridge
1x User Manual